HP recently introduced a new line of desktop computers. The ProDesk 400 series was created with the business user in mind. And as we all know, businesses have budgets to keep, and HP has made a new desktop to answer this.
HP ProDesk 400 Series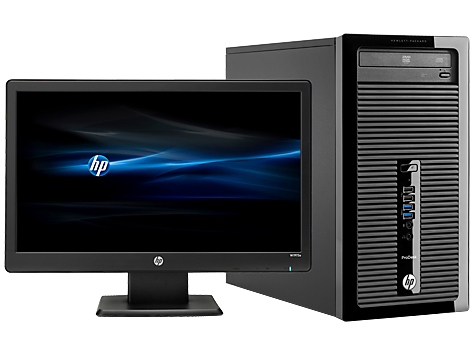 What makes the HP 400 series stand out? Well, according to HP, a ProDesk computer starts at under $499. This, in and of itself, makes for a good deal, but of course, if the performance is lacking, then it doesn't matter how little it costs.
With HP, however, performance is always a major concern. When HP set out to create an affordable desktop for business application, they didn't do so with only price in mind. Every machine in the 400 series is equipped with current generation Intel or AMD processors, advanced graphics options, and two chassis designs: a micro tower or a small form factor machine. Apparently, the micro tower is designed to accommodate more expansion capabilities. It comes with five drive bays and as much as ten external USB ports. The small form factor machine, on the other hand, is meant to be a good, basic, business computer with all the necessary functionalities. However, both machines are also able to support HP Client Security to protect the devices on your network.
-For example-
As an example of what you could expect from a machine in the new HP 400 series, an HP ProDesk 400 G1 would come with both small form factor and micro tower chassis options. Its features would include the latest Intel Pentium Core i3, i5, or i7 processors, 16 GB of RAM, and as much as 2 TB of storage. As far as graphics are concerned, this model would have Intel HD integrated graphics and several options for discrete graphics cards from AMD or Nvidia.
For more information on the HP ProDesk 400 Series, visit www.hp.com or contact a VLCM representative at 800-817-1504 or contacts@vlcmtech.com.
About VLCM
Celebrating 30 years of service in 2013, VLCM is one of the largest technology resellers in Utah. VLCM succeeds because they bring technology into the business planning process and align their customers' vision with the right technologies and professional on-site service. With a team of more than 25 local engineers, they assess, plan, implement, and service critical business technologies with leading brands such as HP, VMware, and Barracuda.